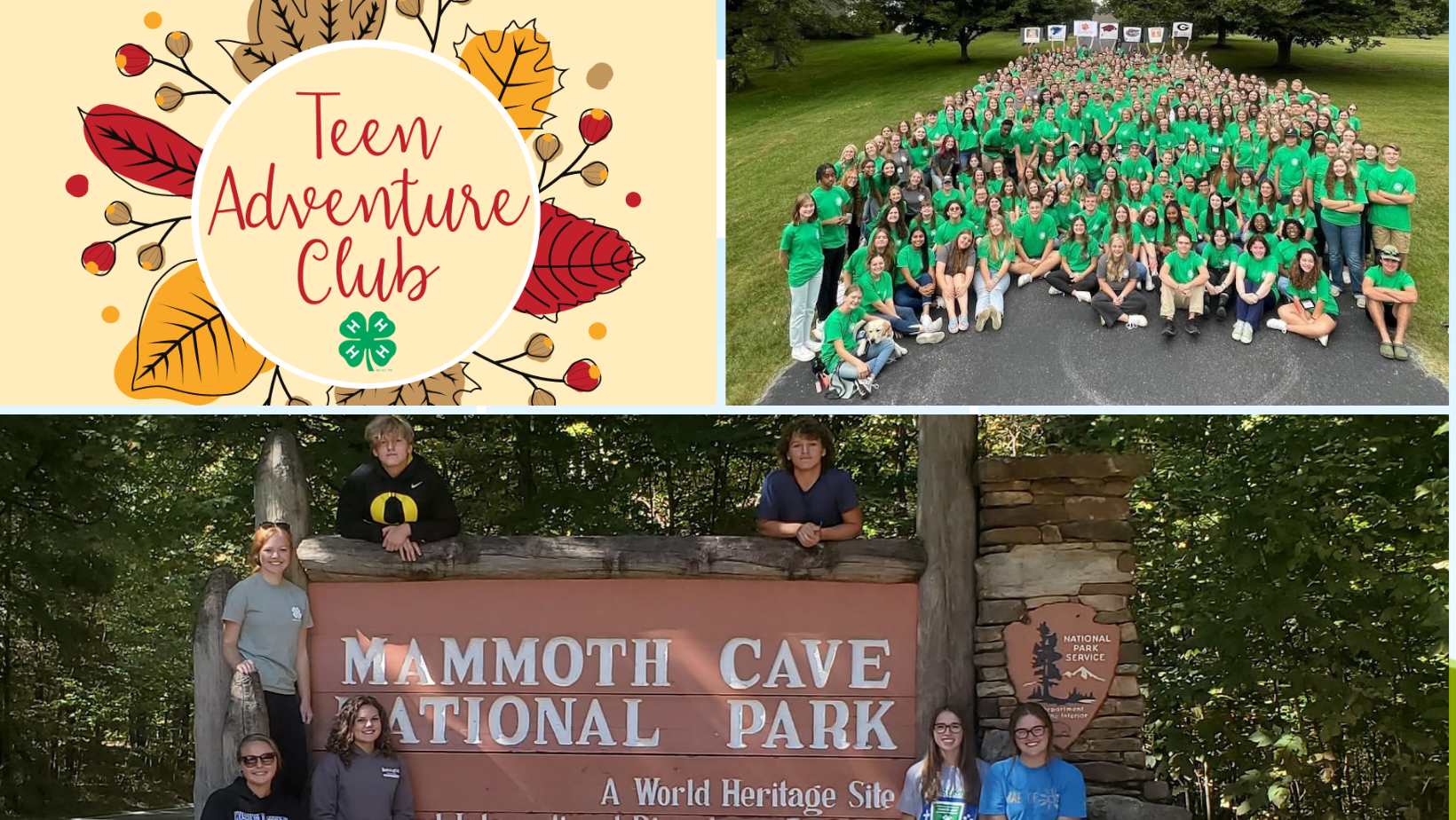 Join the Remind by texting @wc4hteen to 81010
The 4-H Teen Adventure Club is comprised of our youth wanting to learn more about their community, environment, and world. They meet on the first Wednesday of each month from 4:00-5:00. They complete community service, go on various trips, and serve as youth advisors to our County 4-H Program.
Follow us on Facebook to stay up-to-date on our latest adventures!