Terrific Tomatoes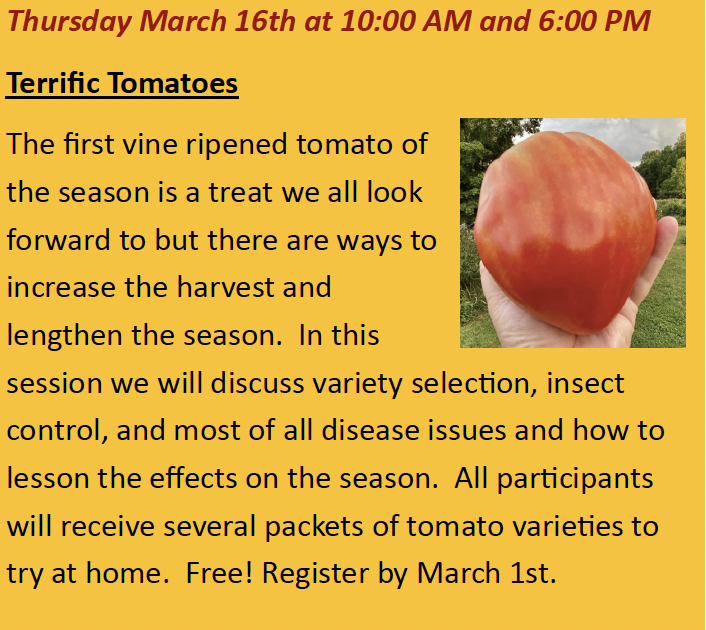 Washington Co. Extension Office
245 Corporate Dr.
Springfield , KY 40069
Last Revised: Jan 30th, 2023
Event Description
The first vine ripened tomato of the season is a treat we all look forward to but there are ways to increase the harvest and lengthen the season. In this session, we will discuss variety selection, insect control, and most of all disease issues and how to lesson the effects on the season. All participants will receive several packets of tomato varieties to try at home. Free! Register by March 1st.